The Euro-Mediterranean Center on Climate Change and the Festival for the Earth are pleased to present the international jury of the Best Climate Solutions 2018 Award on climate change communication.
The Call for Proposals 2018 is dedicated to the challenge of "Communicating climate change threats and opportunities" and invites individuals, teams or organizations to propose innovative ideas, projects, and tools to effectively communicate climate change in education, advocacy, journalism and social engagement activities.
The jury composed of high-level experts and practitioners will evaluate this year's entries and their assessment will be combined with the results of the online public polls starting in September 2018.
The jury members for the Best Climate Solutions 2018 Award are: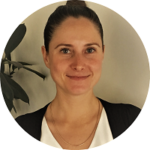 Jessika Berns, Communications Manager, Green Growth Knowledge Platform
Jessika Berns is a sustainability-driven communications officer, currently leading communications for the Green Growth Knowledge Platform (GGKP). Prior to joining the GGKP, Jessika worked with the International Union for Conservation of Nature (IUCN) towards their 2016 IUCN World Conservation Congress, partnering with National Geographic for a five-part video series about key conservation issues including wildlife trafficking and ocean health. She also worked with the Green Jobs Programme of the International Labour Organization (ILO), representing the organisation at the One UN Exhibit at COP21 in Paris, France. Before that, she worked at the International Centre for Trade and Sustainable Development (ICTSD) towards their flagship publication, Bridges Weekly Trade News Digest. Jessika is a Canadian national holding a Master's degree in Environmental Policy from the University of Toronto and a certificate in global environmental governance from Duke University.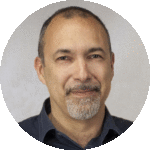 Marco Cattaneo, Editor in Chief of National Geographic Italy 
Marco Cattaneo, born in Milan in 1963 and graduated in Physics, joined the editorial board of «Le Scienze» in 1991. In 2006 he became editor-in-chief of «Le Scienze» and «Mente&Cervello» (today «Mind»). Since December 2010 he is editor-in-chief of «National Geographic Italy». He is the co-author of the three-volume work Il Patrimonio mondiale dell'Unesco (White Star, 2002-2004, 2012 edition), and of Le città del mondo (White Star, 2005). He received the Voltolino Prize for Scientific Dissemination (2001), the Grand Prix of the French Association of Travel Writers (2008) and the Ippocrate Prize of UNAMSI, National Union of Scientific Medical Information (2010).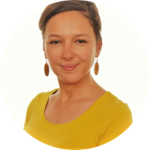 Marion Ferrat, former Head of Communications and Stakeholder Engagement, IPCC Working Group III
Marion Ferrat is a climate and energy policy and communication specialist with experience communicating climate issues on the local, national and international stage. She was recently Head of Communications and Stakeholder Engagement for IPCC Working Group III, the Working Group tasked with assessing options for reducing the rate at which climate change is taking place: what is called climate mitigation. She previously worked as specialist on the Energy and Climate Change Committee in the UK Parliament. She also led on parliamentary engagement programmes in Brazil, Morocco and Myanmar, where she was based for seven months in 2016-2017. She previously worked at Beijing Normal University as a research scientist focussing on land-atmosphere interactions and carbon emissions. She holds a Ph.D. in palaeoclimatology and climate modeling, a Masters in Geophysics and a Masters in Science Communication from Imperial College London.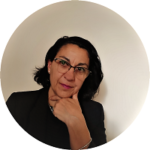 Liliana Hisas, Executive Director of Fundación Ecologica Universal (FEU-US)
Liliana Hisas is the Executive Director of Universal Ecological Fund (Fundacion Ecologica Universal FEU-US). With a background in journalism, she has been working for more than 25 years on the production, dissemination, and coordination of actionable information for civil society participation and networking. She has focused on sustainable development, global environment, and climate change issues, authoring numerous global reports for FEU-US and for international organizations. For the last decade, she has specialized in researching, synthesizing and communicating complex issues in an accessible way. She has co-authored, among others, The Truth About Climate Change with top climate scientists. Its key messages reached a worldwide audience through the media.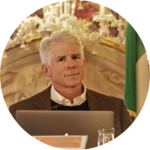 Kenneth Weiss, Pulitzer Prize, Festival for the Earth Advisory Board
Kenneth R. Weiss, a Pulitzer Prize-winning journalist, writes on topics at the intersection of science, environment and public health. Recently, he has been on assignment for National Geographic, Nature and Science and Foreign Policy magazines. Before becoming a magazine writer, Ken spent more than two decades as a reporter and editor at the Los Angeles Times. His newspaper work included two major series: Beyond 7 Billion, on the causes and consequences of human population growth and Altered Oceans, which showed how humans are so industrious we have managed to change all of the world's oceans. Besides winning the Pulitzer Prize for explanatory reporting, Weiss has won the George Polk Award, the Grantham Prize, a Robert F. Kennedy Journalism Award, the American Association for the Advancement of Science Journalism award and many others.
Applications for the 2018 Award can be submitted via the online application form on the Best Climate Solutions platform by June 28, 2018 (5.00 pm CEST).
The Call for Proposals and detailed information on deadlines, eligibility and the evaluation process are available on the Award section of the Best Climate Solutions website.
The finalists and the winner of the Best Climate Solutions 2018 Award will be announced on December 4th, 2018, at the venue of the Festival for the Earth 2018 in Venice (Italy).
The author of the winning project will be invited to present the proposal during a high-level gala event featuring among the guests Nobel, Pulitzer, and Goldman Prize winners, and will receive a prize of 3000 euros. The prize is co-sponsored by the Euro-Mediterranean Center on Climate Change and the Festival for the Earth.